Demystifying decarbonisation: nuclear energy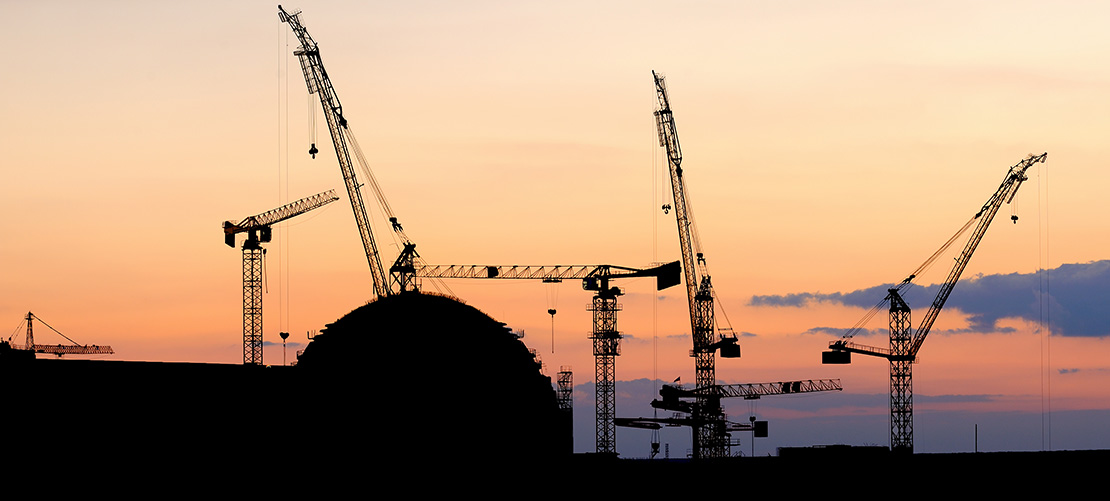 Decarbonisation and the drive to net zero affects every person and every business. Our cross-practice international team of lawyers at Stephenson Harwood can help you both navigate through these challenges and help your business make the most of the opportunities no matter where you are on your journey.
Part of the journey is understanding the sometimes confusing and constantly evolving jargon that often surrounds the topic of climate change and decarbonisation. Our Demystifying decarbonisation series breaks down the key terms, policies, regulations and drivers that businesses need to know.
The UK has a target of net zero carbon emissions by 2050. To meet this ambitious decarbonisation goal, the UK must undertake a clean energy transition in an incredibly short time frame. And whilst not always universally popular, nuclear energy is a proven low-carbon, reliable and cost-effective energy source which could help the UK reach this goal.
Energy security
Nuclear energy was a key focus for the British Energy Security Strategy, published in April 2022. The strategy put forward the aim to increase nuclear output to 24GW by 2050, representing 25% of the UK's projected electricity demand. The enhanced role of nuclear energy in the strategy indicates strong recognition from the government of the need for more reliable, low-carbon, nuclear power on the national grid. While nuclear power will never be a panacea, current cross-party political support also mirrors recent government statistics that show solid public support for this form of energy generation (BEIS Attitude Tracker, May 2021).
Energy security is increasingly taking centre stage, alongside climate change, in the minds of policymakers as governments grapple with the dramatic volatility in global energy markets and increased geopolitical tensions which have come about since Russia's invasion of Ukraine. Post-pandemic, the deteriorating global economic picture cast something of a shadow over COP27: further highlighting the urgent need for us to move away from imported fossil fuels, and pivot towards new innovative clean energy solutions.
Great British Nuclear
More recently, the Government has also now reaffirmed its commitment to Great British Nuclear (GBN), which is intended to be a delivery body for new nuclear, and has the potential to "transform" the way nuclear projects are delivered in the UK. The Government hopes that GBN can be the driving force behind that, and GBN's first job will be to launch a new Small Modular Reactor (SMR) Competition to select the best SMR technologies for development by Autumn.
Technology segmentation
The government is looking at deployment of differing reactor types to provide a range of innovative nuclear technologies that will provide versatility for the decarbonisation targets of various sectors and reduce energy costs for businesses and the public, while working alongside renewables and other technologies, to support energy security in the UK.
1. Large-scale reactor
Large-scale nuclear new build is vitally important to the UK's science and engineering base, and is needed now more than ever, to enable the supply of affordable, firm, base-load low carbon domestic energy, as well as helping to level up remote parts of England and Wales. The UK's large-scale nuclear new build programme promises a pipeline of work for highly skilled construction workers and engineers, and will leave a positive lasting legacy of upskilled local communities for decades to come.
Constructing larger reactors offers economies of scale and a lot of power from a comparatively small land area; Hinkley Point C in Somerset, for example, will power around 6 million homes from just a quarter of a square mile and will operate for 80 years (as will Sizewell C in Suffolk, once built).
2. Small Modular Reactor (SMRs)
SMRs are conventional nuclear power station reactors but, on a smaller scale. SMRs will take advantage of advanced manufacturing and modularisation, to enable modules to be built off-site and then delivered to site for final assembly. This will result in considerably less on-site construction, and materially reduce the time taken to build a nuclear plant. The modular-factory build also makes SMRs more cost-effective, since the models can be standardised and relatively easily scaled up.
SMRs are also useful for power generation in remote locations because they need fewer staff for location assembly, maintenance and operation. SMRs also have greater control in power generation capabilities, which means they can generate lower amounts of electricity when demand is reduced. This is beneficial for remote locations which often have variable power generation needs and could not accommodate large-scale reactors to their grid network.
SMRs therefore offer large opportunities for the manufacturing sector. The UK government believes that the UK can take an international lead in SMR technology development and deployment, with the domestic supply chain producing for a global market. The UK government is investing £210 million towards the Rolls-Royce SMR programme. Rolls-Royce SMR has designed a 470-megawatt SMR, which could produce enough power for a city the size of Leeds despite being small enough to fit inside Wembley stadium. To compare, this is roughly a fifth to a third of the power output of a large-scale reactor.
As a manufacturing solution, SMRs are a scalable and deliverable product that could provide energy for the net zero goals for industry steel, data centres and green hydrogen – supporting global decarbonisation goals.
3. Advanced Modular Reactor (AMRs)
The UK government has invested up to £170 million for a research and development programme to deliver an AMR demonstration by the early 2030s. AMRs are not far behind in terms of development than SMRs, but also have the benefits of increased fuel efficiency, reduced construction periods and lower capital costs. They take advantage of the same modular building principles as SMRs, making them more flexible to deploy than large-scale reactors. These reactors can be assembled on site, using modular methods, and once deployed will co-generatively produce high-heats and power that can provide a low carbon, cost effective substitute to the current fossil fuels and energy used by hard-to-abate sectors for their operations, such as ceramics, glass, steel, paper and chemicals. Due to their co-generative output, ability to be sited close to off-takers and focus on industrial decarbonisation, this type of nuclear technology adds further versatility to the government's suite of technologies.
Some AMRs use novel cooling systems or innovative accident tolerant fuels, which make them inherently safe. Others, as in the case of high temperature gas cooler reactor technology (which the government has selected as its preferred AMR technology in the UK) with their unique high heat output (710°C+), offer new functionality, such as industrial process heat. AMR designs have global potential with use cases ranging from green hydrogen production, to synthetic fuels for aviation, off-grid agriculture, desalination in the Gulf, as well as sustainable, affordable, low-carbon power for data centres, island locations, and remote mining sites.
Conclusion
With the war in Ukraine pushing up the price of imported fossil fuels, as well as causing additional inflationary pressure, and deepening the cost-of-living crisis for individuals, business and energy-intensive users, the UK's vision to have multiple differing reactor types deployed in the UK is now needed more than ever. The various nuclear technologies will help to provide versatility for the decarbonisation targets of various sectors, not just electricity, offering up the very real prospect of nuclear working alongside renewables and other technologies to deliver a clean future.
Our decarbonisation team
At Stephenson Harwood, we have market-leading expertise in three sectors that will be the key pillars in decarbonising and achieving net zero:
energy,
transportation and trade, and
the built and natural environment.
This gives our clients the benefit of cross-sector insights as we support them on their pathway to net zero.
Our decarbonisation team is international, with specialists spread across eight offices in Europe, Asia and the Middle East. When coupled with our strategic relationships with other key independent law firms, this means we can support our clients wherever their business interests are based.
© Stephenson Harwood LLP 2023. Information contained on this page is current as at the date of first publication and is for general information only. It is not intended to provide legal advice.