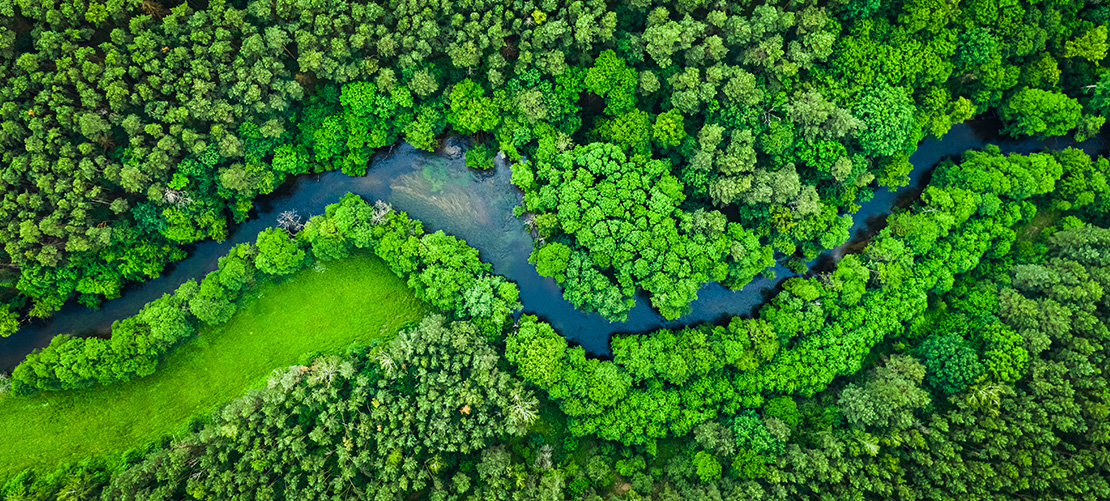 As the first week of the 27th United Nations Climate Conference draws to a close, we are taking a look at the key topics arising from the talks so far and what to watch for over the second week at COP27.   
1. Creating an action plan (that bites)
COP26 in Glasgow resulted in various pledges and initiatives being made, such as stopping deforestation and cutting 30% of methane emissions by 2030. These were positive steps in the right direction, but there has been little accountability as these are self-policed initiatives. Somewhat predictably, only a few countries are making their pledges legally binding.
At COP27, we are seeing urgent calls for greater action. Speaking on Monday, the U.N. Secretary-General said the world is on a 'highway to climate hell with our foot still on the accelerator'. Countries need to fast-track the implementation of climate pledges. We are watching out for COP27 to provide clearer guidelines on international collaboration as well as a viable and transparent roadmap towards net zero targets.
2. Reparations
A hot topic at COP27 is the discussion around loss and damage. The average person in the least developed country has 23x fewer emissions than a developed country, but they often bear the brunt of climate impacts. Loss and damage is the concept that rich countries should pay developing countries, who are on the front lines of climate emergencies, additional climate finance to respond to the "losses and damages" they are already experiencing. 
Rich countries are less keen. The US and EU, historically the world's biggest emitters, argue that loss and damage claims would open rich countries up to never-ending litigation. Boris Johnson added on Monday at the summit that the UK 'simply do not have the financial resources' to pay for reparations. Instead, richer countries point to existing climate finance mechanisms and add that any extra costs could be covered by humanitarian aid or private insurance schemes. 
The pressure is mounting in the wake of climate disasters in vulnerable countries. Pakistan footed a $40bn bill for its floods despite contributing 0.7% of global carbon emissions. This week, the Alliance of Small Island States put forward its proposals for a Loss and Damage Response Fund, including a 'global carbon tax' on fossil fuel profits. We will be watching out for how the discussions around this topic progress in the second week at COP27. 
3. Energy transition 
Russia's weaponisation of oil and gas has put fears around energy security at the forefront of people's minds. As global commodity prices soar, some politicians have called for a slow-down of the global energy transition, or an expansion of domestic fossil fuel production. The President of the UAE pledged this week that the UAE would pump out oil and gas 'for as long as the world is in need' and some African countries want to use fossil fuels to power development and bring electricity to the many people who lack it. Many countries oppose this. They argue that the turmoil sparked by Russia's invasion of Ukraine strengthens the importance in investing in secure renewable sources of energy. Rishi Sunak commented on Tuesday that rising energy prices 'are not a reason to go slow on climate change. They are a reason to act faster'.
At COP26, countries agreed to phase down the use of coal. Could COP27 see the same for oil and gas? Tuvalu certainly hopes so – it has called for an international fossil fuel non-proliferation treaty which would phase out the use of coal, oil and gas. We'll be watching to see in what direction COP27 will drive the global agenda for fossil fuels.
4. Climate finance
Developing countries are pushing for the fulfilment of a number of historic promises on climate finance – for example, countries haven't made good on a 2009 pledge to deliver $100bn a year from 2020 to 2025. On Monday, Kenyan president William Ruto attacked the 'cruel delaying tactics' on promises by rich countries to deliver financial assistance. 
The UN estimates that $125tn is needed by 2050 to meet net zero. COP27 provides a platform for governments and non-state actors to form new partnerships with climate vulnerable countries. We expect several new funds and initiatives to be launched next week at COP27 as the world looks to the private sector to help raise the lofty sums required.
5. Mitigation and adaption
COP27 is looking to continue on the path of COP26 which requested countries 'revisit and strengthen' their 2030 national climate targets and initiated a Mitigation Work Programme. None of the major economies came forward with new targets this year - the call for climate mitigation is growing louder in the face of increasing urgency; developing countries vowed this week to 'fight unrelentingly for climate justice'.
Adaptation has been marked as a priority for the conference by its Egyptian President. Securing progress on a Global Goal for Adaptation, which was established at COP21 in Paris, and the Glasgow Climate Pact call to double adaptation finance by 2025 will be key metrics of success this year.
Our decarbonisation team
At Stephenson Harwood, we have market-leading expertise in three sectors that will be the key pillars in decarbonising and achieving net zero: 
energy, 
transportation and trade, and 
the built and natural environment. 
This gives our clients the benefit of cross-sector insights as we support them on their pathway to net zero.
Our decarbonisation team is international, with specialists spread across eight offices in Europe, Asia and the Middle East. When coupled with our strategic relationships with other key independent law firms, this means we can support our clients wherever their business interests are based. 
© Stephenson Harwood LLP 2023. Information contained on this page is current as at the date of first publication and is for general information only. It is not intended to provide legal advice.